Made it.
Tomorrow marks the end of the dreaded two-year-period of gestating and raising a new Souzek. The two years are a somewhat arbitrary and personal time frame as I've found the pregnancy and first year of a newborn to be the most challenging and time-consuming for me, above all physically. I learned it first with Veronika, then confirmed it with Ivan so that when Nikola announced his arrival, it's all I could think of at first: The grueling days and weeks and months ahead of me...
Reading that entry I realize I had censored it quite a bit for public view. I can admit now that I was completely devastated, in tears for days. I just could not believe it. It was as if someone had just flipped my life upside down on a whim, without ever having consulted me. This might sound ridiculous, as it clearly was not "done to me", and I had played an active part... but an unexpected pregnancy is a shock to the system, regardless of how it came about. It is final in a way you don't comprehend until it happens to you. And just as all of this turbulence never touches upon the feelings for the actual child (at least in my case), it has to be dealt with separately. It was never a question whether I could welcome the baby, but how I would follow through with all that comes before and with it without losing my mind.
I came a long way. It's funny because from the moment I knew I was pregnant I also knew I was going to make it. I see this now, I wasn't so sure then. It wasn't really any easier than I imagined it to be. I just fought, I still am.
Before we have children we think we can "prepare" and we can "make an informed decision" about the right timing and about our ability to meet the challenge. This is true... only a little bit. It helps to be a somewhat mature adult, it helps to have a bit of money and read a book maybe, but once you take the step, it's the beginning of a completely new life with this new person. You can't help but admit that there was no way to practice this new life without the person in question. So when I look back now I can't say much about timing or preparedness. True, I still wouldn't have picked to get pregnant at the time I did, but this is Nikola's life story already, not just mine. Less and less do I see a way to talk to childless people about what it's like to have children, because you don't end up having just "children", you end up having specific people with names and personalities and lives. I see Nikola and his existence was never a question. How could I ever put him in any kind of comparison alongside things like pain and money and saggy skin. I know people are terrified of that... of having things happen to them that were not planned. I feel just the same a lot of the time, but I am perfectly fine with having been thrown into this situation, fine with knowing that it's not in my hands ultimately.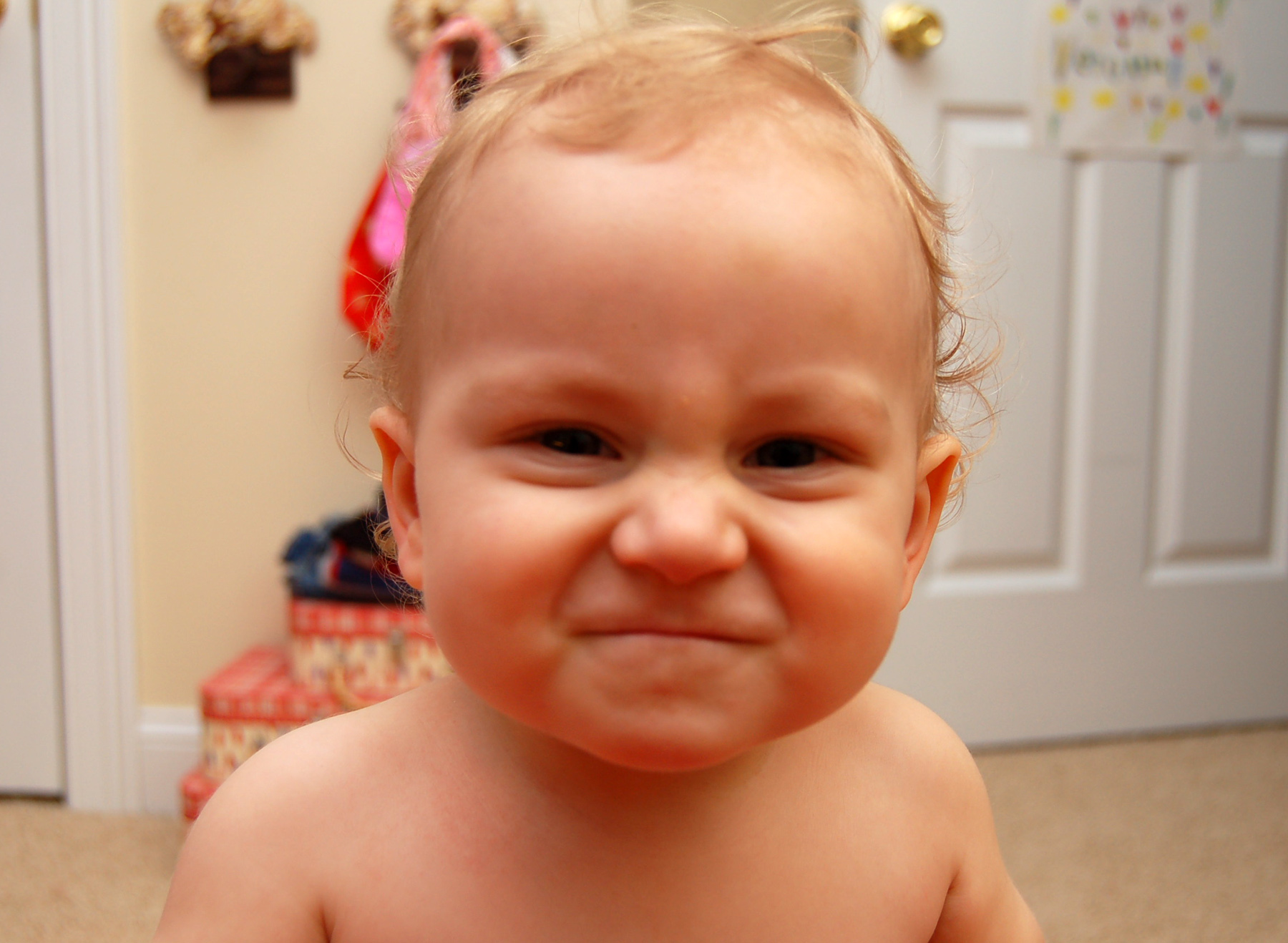 I am delirious with love for this boy.
Happy Birthday, Nikola!
Posted at 09:28 PM on May 07, 2009