And Proud We Are of All of Them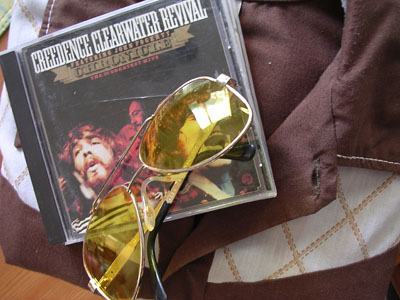 While home from college on Christmas break in 1998, my brother introduced me to a little film called The Big Lebowski. I don't really have the time or space to delve into the intricacies of this movie's greatness but suffice it to say that I loved every second of it and it quickly became one of my all-time favorites. Sometimes there's a man—and I'm talkin' about the Dude here—sometimes there's a man who, well, he's the man for his time and place, he fits right in there—and that was the Dude, in my life at that time. Over the course of the next five months, I watched it at least weekly and my world slowly began to resemble that of the Dude's: the Sobchak beard and tinted hunting glasses, bowling, White Russians, listening to the theme from "Logjammin'" while cruising with the T-tops off of my car in a cutoff denim shirt, what have you (nevermind what this did for my GPA). Even now when I watch the movie again, I pick up subtle inflections of a character's voice or mannerisms that I had absorbed without even knowing it.
Last night, I spent the evening with a couple hundred people who, by all appearances, were as affected by this film as I was. I am speaking, of course, of Lebowski Fest, "a celebration of all things Lebowski." The New York version of this is a two-night event: Friday, a few bands followed by a midnight screening of the movie; Saturday, bowling and a costume contest. I chose Friday, because a screening of the movie ought to be involved, no? The first two bands (Hair Supply and Bling Kong) were entertaining enough but by the third I was beginning to get the feeling that this was more about the bands than Lebowski, which is disheartening for a festival dedicated to the film. But when the screening started and the Dude appeared for the first time, the thunderous applause and delighted howls of the crowd reassured me that I was in the right place. As I sang Bob Dylan's "The Man in Me" in unison with the crowds of hundreds while watching the opening credits roll, I was covered in goosebumps. These were my people.
October 22, 2005
|
Comments (1)
Fall of a Sudden (Forgive Me)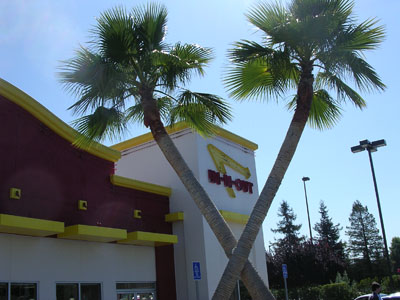 Between a week-long conference in California and a visit from the parents, time has been passing a little quicker than I'd like lately. Here we are, a third of the way through my favorite month of the year, and I'm just getting caught up to the point where I can breathe. Next step, get outside and enjoy the fall.
California was fantastic. I didn't have much time outside of the conference but I definitely made the most of it. For me the best part was catching up with an old, old, old friend (well, from college) on his home turf, just riding around the Bay Area like Too Short and E-40. However, the evening that may be of greatest interest to you, the Internet, is my meeting with blogger extraordinaire George Kelly. George was kind enough to invite me to tag along with him and his wife A. for the Luciana Souza/Romero Lubambo show at Yoshi's. George's weblog was one of the first I read and I have a good deal of respect for him and his writing. It was great to meet him and fun to recognize some familiar obsessive traits (Moleskine note-taking, photo-documenting, attentive wine tasting). When A. ordered the riesling, I knew the night would go well.
I wish we had had more time to talk but the problem was that the music was just too good to ignore. I'm far more likely to be taken in by a instrumentalist than a vocalist (I know, the voice is an instrument...) but I was mightily impressed with Luciana Souza. Her voice is so pure, her pitch so perfect and her style so stripped of pretension that she becomes almost transparent (in the best way) in the service of the song. The songs she chose were such an intriguing mix that I felt like I should thank her for giving us a peek into her world. Not that she lacks chops--one listen to "Chorinho" would disabuse anyone of that notion. Perhaps above all, she is a confident storyteller and when you combine that with such virtuoso, it is quite moving. I haven't even mentioned Romero yet, who brought a playfulness and joie de vivre to the performance that kept it lively and provided all the emotional and sonic depth that one man could. The chemistry was perfect and I would love to be in a room to witness it again.
While I'm getting caught up, enjoy a few pictures from California.
October 12, 2005
|
Comments (1)