Working With Our Hands
A few weeks before Damian was born I had a spontaneous burst of creativity and motivation and decided to do a project with the kids. They love to help me around the house, especially when tools are involved, so I had been thinking about trying to find a project where they could work with their hands when I had an idea—a sign that indicated whether it was ok for the kids to enter the room that Damian was in depending on what he was doing. The not-so-sneaky subtext was that they would also need to start learning to be more quiet when the new baby was sleeping and to leave their mother alone when she was busy with him. Once they had screwdrivers and paintbrushes in their hands, they were happy to agree to the goals of the project (or at least to look past them for the time being).
Like a lot of projects, it was completed late and ran over budget but we are happy with the end result. The kids helped with pretty much everything: picking the words for the signs, choosing and buying the materials, measuring and marking the wood, sanding, staining, stenciling, painting, and putting it all together with hooks and twine when it was done. I did the work with the power tools although they also helped and supervised that.
Here's the first pair of possible statuses, Damian is awake or sleeping: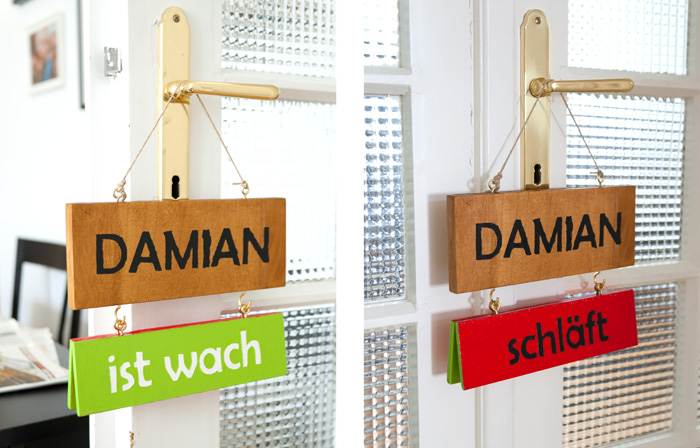 Here's the second pair, Damian is playing or eating: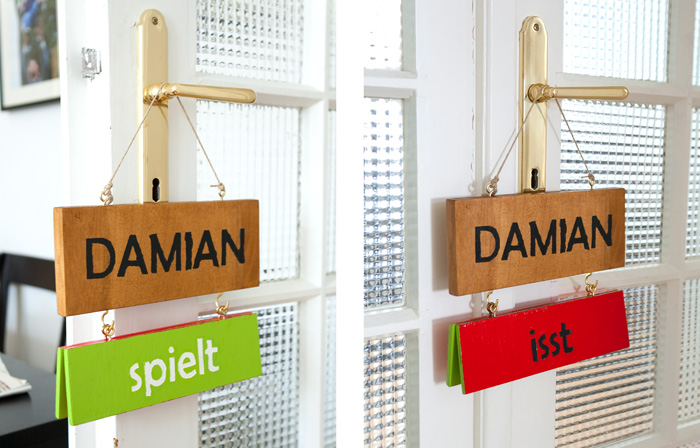 Here's a picture of us in the testing phase: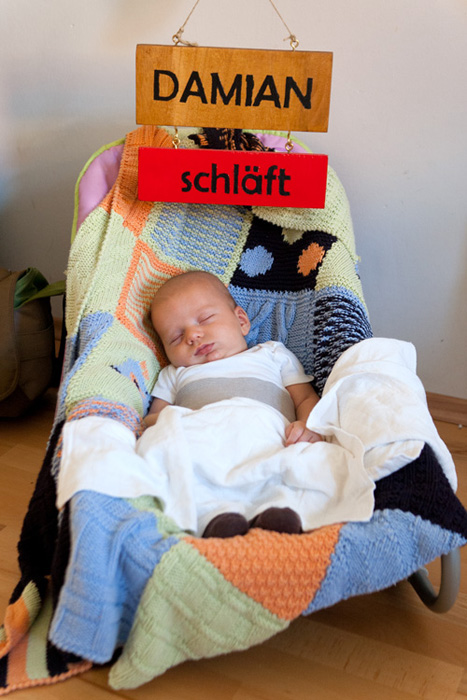 And because Damian will eventually grow up but his mother will always need a nap, we added one last option: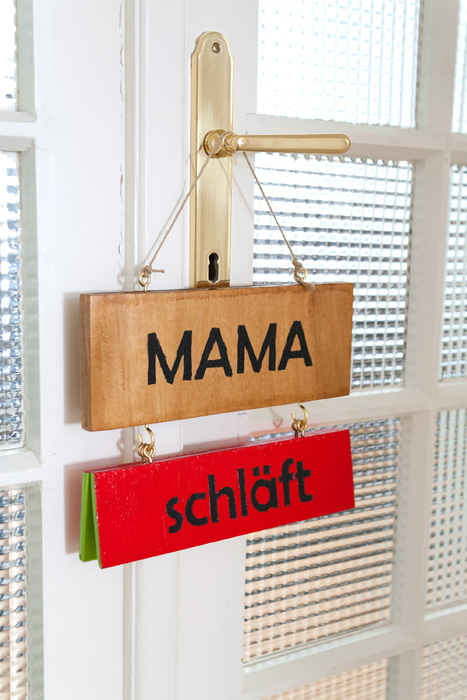 October 25, 2012